Bis zur Pole-Position sind zwar noch einige Reifenlängen Abstand – dennoch macht "Grid" seine Sache in den offiziellen deutschen Games-Charts, ermittelt von GfK Entertainment, prima. Das Rennspiel aus dem Hause Codemasters trumpft insbesondere in der "Day One Edition" auf, die Platz vier der PS4-Hitliste sowie Rang drei der Xbox One-Auswertung anfährt, berichtet die GfK Entertainment GmbH in der aktuellen Pressemitteilung.
Weitere Spitzenreiter
Meistverkaufte Titel bleiben "FIFA 20" und "Tom Clancy's Ghost Recon Breakpoint". Zwei weitere Produktionen entern die Top 10, und zwar das Action-Adventure "Concrete Genie" (neun auf PS4) sowie das kunterbunte Abenteuer "Yooka-Laylee and the Impossible Lair" (zehn auf Xbox One).
Nach 24 Nummer eins-Wochen gönnt sich "Anno 1800" in der PC-Tabelle eine kleine Verschnaufpause und überlässt dem "Landwirtschafts-Simulator 19" den Vortritt. Ohne nennenswerten Veränderungen kommen die weiteren Rankings aus, die "The Legend Of Zelda: Link's Awakening" (Switch), "Lego Dimensions Starter Pack" (Wii U), "Super Mario 3D Land Selects" (3DS), "FIFA 18" (PS3) und "Red Dead Redemption" (Xbox 360) an ihrer Spitze listen.
Die Top 2 im Überblick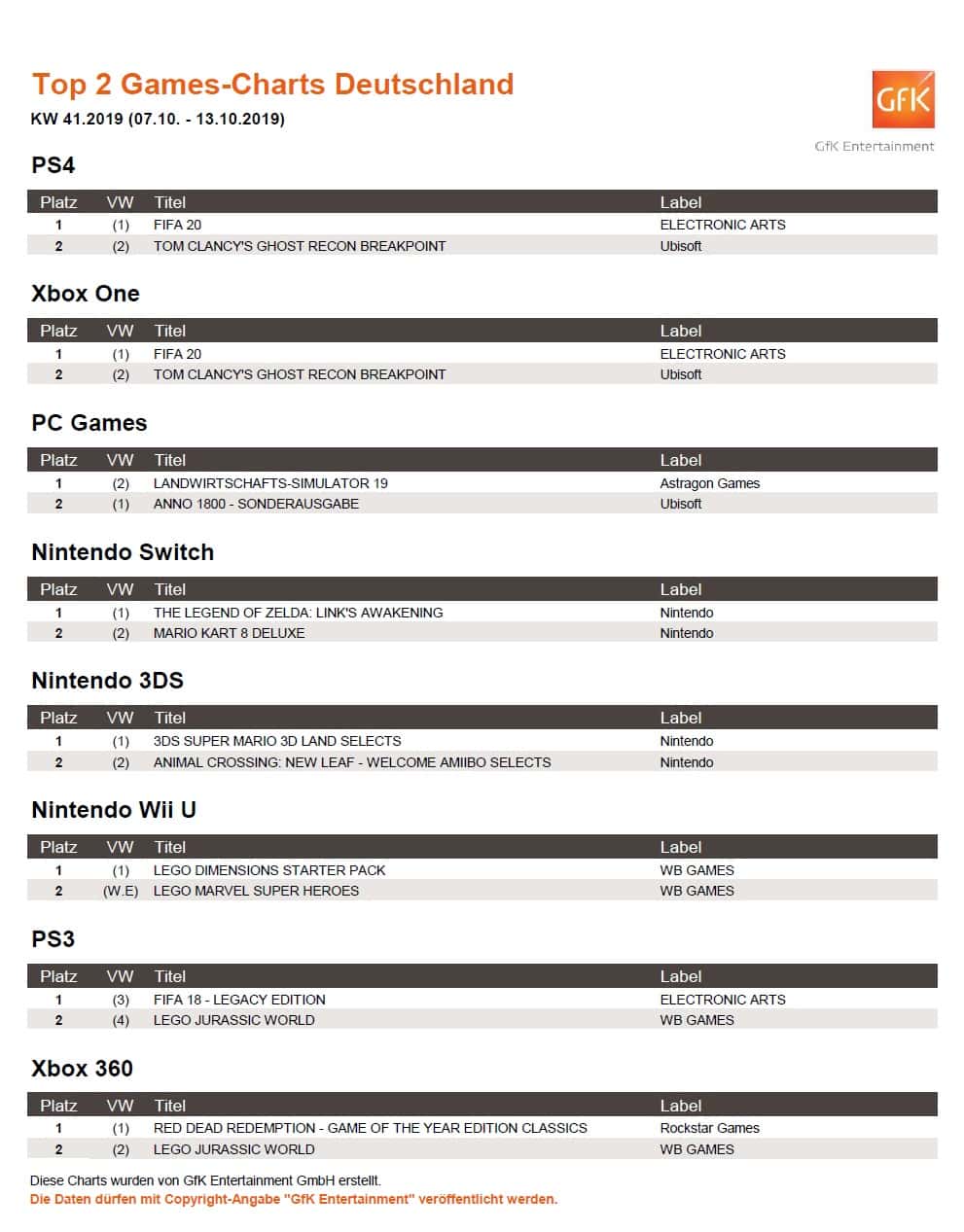 GRID | Official Launch Trailer
Eine Woche zurück: