Eines der meisterwarteten Spiele des Jahres hat einen Releasetermin für die PlayStation 4! Es geht um Ghost of Tsushima, welches insbesondere für Singleplayer Enthusiasten eine Erfahrung der Extraklasse werden könnte. Nun enthüllten Entwickler Sucker Punch Productions und Publisher Sony das offizielle Datum der Erscheinung. Demnach können Konsoleros auf der PlayStation 4 ab dem 26. Juni 2020 in den Kampf im feudalen Japan des 13. Jahrhunderts eintauchen.
Angesiedelt ist der Zeitrahmen des Action Adventures während der ersten mongolischen Invasion im Jahr 1274. Dieses geschichtliche Ereignis trifft auch den Protagonisten Jin Sakai mit aller Härte. Denn der Krieger, der als Samurai aufgezogen und ausgebildet wurde, will sein Land verteidigen und seinen Clan rächen, der den Überfällen der Mongolen fast vollständig zum Opfer gefallen ist.
Die Editionen
Ghost of Tsushima kommt neben dem Grundspiel mit insgesamt drei verschiedenen Sondereditionen daher, die am heutigen Donnerstag, gemeinsam mit dem Releasedatum und dem Story Trailer vorgestellt worden sind. Während die "Digital Deluxe Version" als auch die "Special Edition" 69,99 US Dollar kosten soll, schlägt die "Collector's Edition" mit 169,99 US Dollar zu Buche, bietet aber natürlich auch die umfangreichsten Extras. Was ihr von den Versionen erwarten könnt, zeigen wir euch nachfolgend.
Digital Deluxe Version – 69,99 US Dollar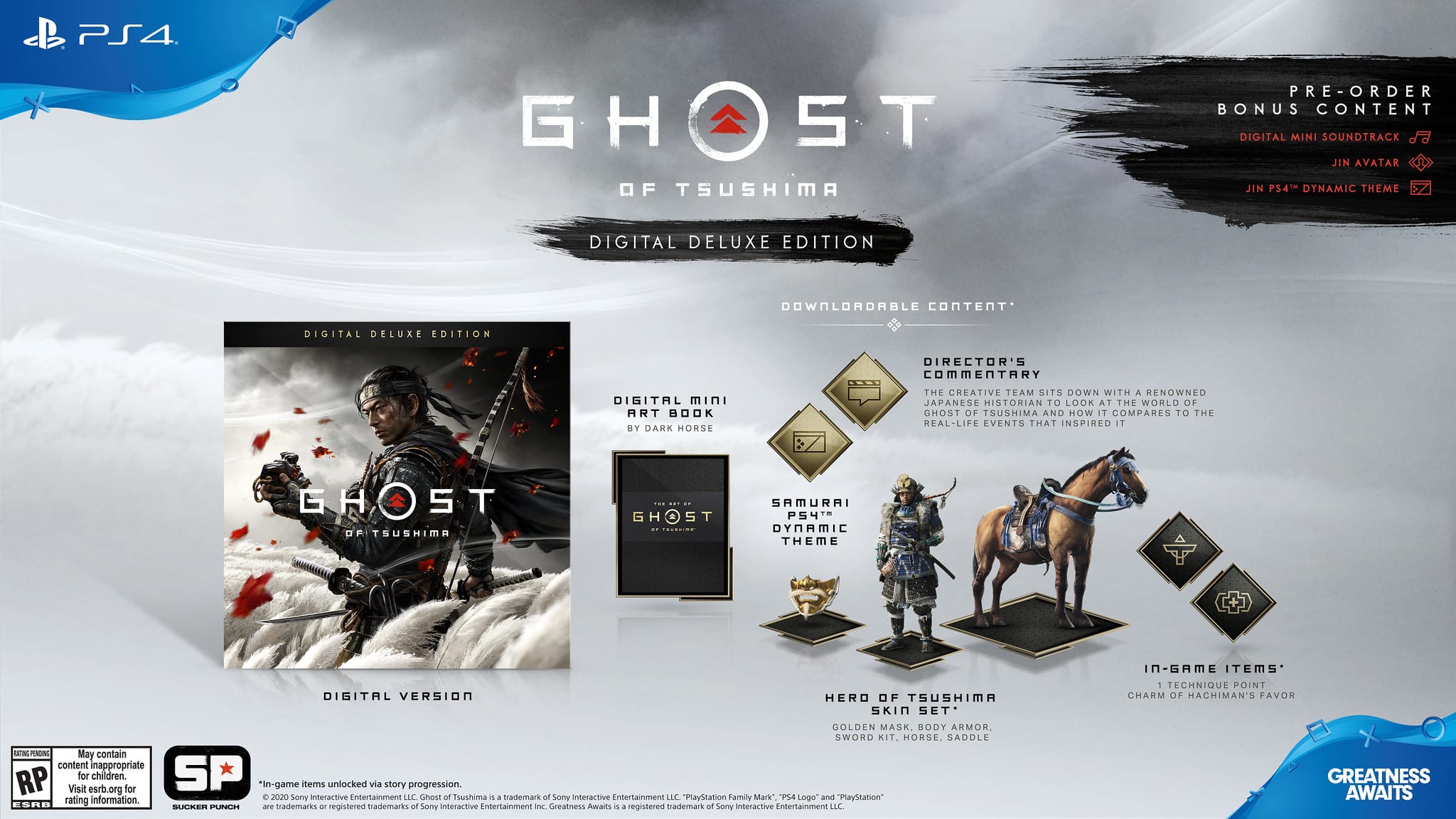 Special Edition – 69,99 US Dollar
Collector's Edition – 169,99 US Dollar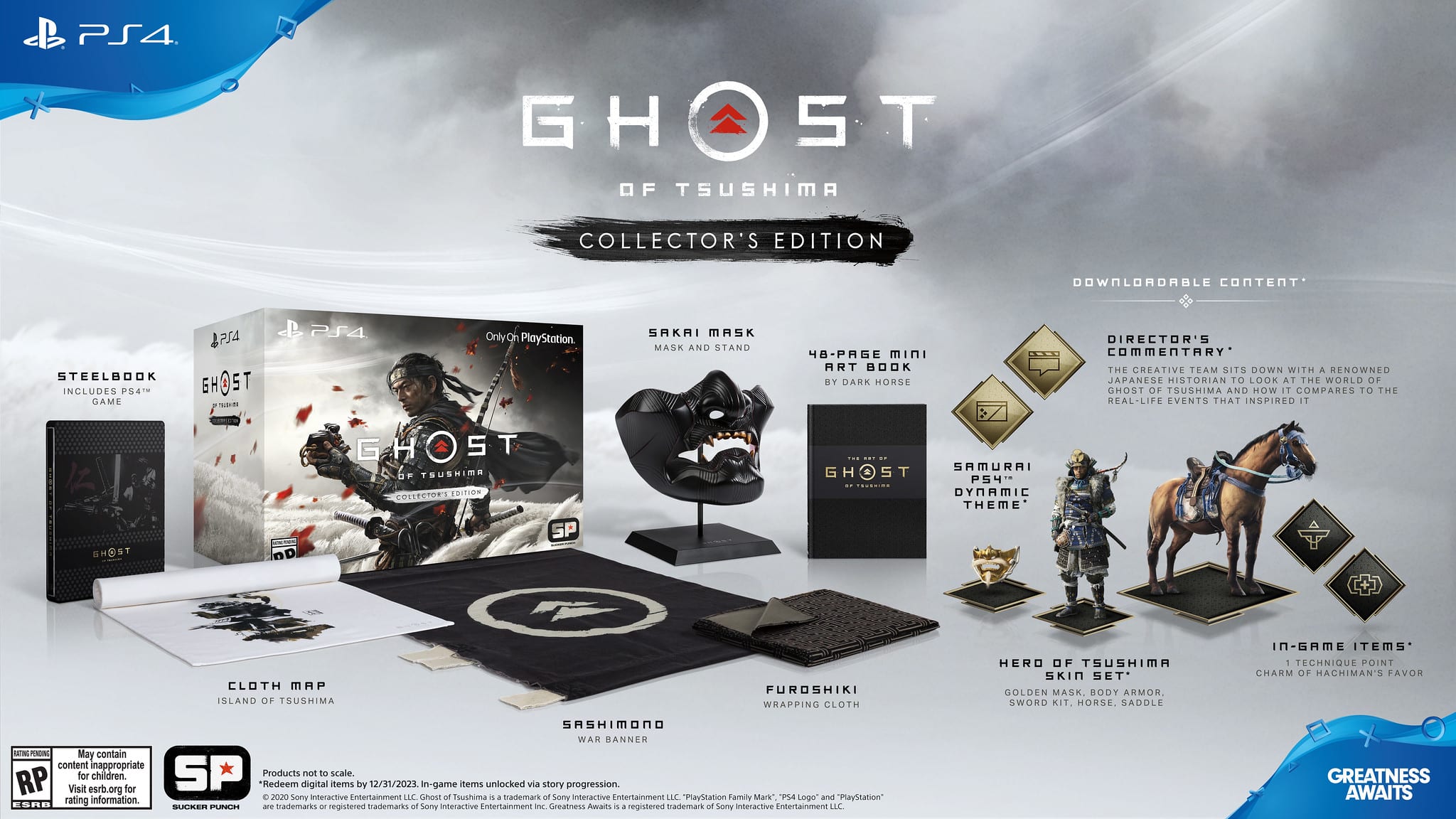 Ghost of Tsushima – Story Trailer | PS4