Das große GOG Summer Sale Festival läuft. Seit dem gestrigen Donnerstagabend, 30. Mai, sind über 2.000 Produkte auf der Plattform im Angebot. Bis zu 90 Prozent Rabatt gibt es auf einzelne Titel, das Spiel Obduction bekommt ihr derzeit sogar geschenkt.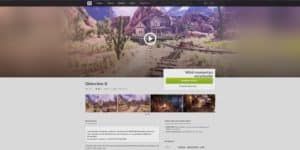 Echte Spielegrößen für wenig Geld
Aber auch große und bekannte Serien und Spiele gibt es deutlich reduziert. So bezahlt ihr beispielsweise für die BioShock Infinite Complete Edition derzeit 75 Prozent weniger und damit nur noch 15,29 US Dollar. Auch die The Witcher 3: Wild Hunt – Game of the Year Edition ist stark vergünstigt. Sie kosten nach Abzug von 70 Prozent des Normalpreises derzeit 16,69 US Dollar.
Weiterhin gibt es alle 24 Stunden zusätzlich neue Blitzangebote, die noch einmal vermeintlich spannende Titel extra im Preis reduzieren werden. Regelmäßig reinschauen lohnt sich also! Das Festival der Sommerangebote soll bis zum 17. Juni 2019, 23:59 Uhr andauern.
Die größten Headliner
In der Kategorie "Die größten Headliner" stellt GOG selbst insgesamt sechs "Summer Sale Collection"-Pakete vor, in denen ihr gleich mehrere Spiele zu besonders günstigen Konditionen erwerben könnt. Diese haben wir für euch nachfolgend vorgestellt.
The Indienerds – 15,06 US Dollar
Tower of Time
Sundered
Iconoclasts
Alien Plant Farm – 20,08 US Dollar
Stellaris
Surviving Mars
Aven Colony
Mechanical Brothers – 20,08 US Dollar
Into the Breach
HOB
Observer
The Scary Family – Mafia Collection – 16,72 US Dollar
Mafia
Mafia II
Mafira III
Die Auslanders – X-Com Collection – 5,57 US Dollar
X-Com: Apocalypse
X-Com: Enforcer
X-Com: Interceptor
X-Com: Terror From the Deep
X-Com: UFO Defense
Arctic Mages – The Banner Saga Collection – 31,23 US Dollar
Banner Saga 1 + Soundtrack
Banner Saga 2 Deluxe Edition
Banner Saga 3 Deluxe Edition
Auch interessant: