Beat Saber gilt als eines der beliebtesten VR-Spiele aller Zeiten. In diesem Rhythmusspiel verwandeln sich die VR-Controller in Lichtschwerter und im Takt der Musik teilt man damit nahende Würfel entzwei. Völlig gewaltfrei aber ziemlich schweißtreibend präsentiert sich Beat Saber somit auch als richtiges VR-Fitness-Game.
Dabei könnt ihr nicht nur euer Reaktionsvermögen schulen, sondern gleich auch ein richtiges Workouot absolvieren. Der Schwierigkeitsgrad lässt sich dabei sehr individuell anpassen. Beat Saber lebt vor allem von der großartigen Musik. Die ist von Haus aus schon ziemlich cool und treibt euch mit packenden Elektrobeats durch die Level. Verantwortlich für die Musik ist Jaroslav Beck, einer der Mitbegründer von Entwickler Beat Games.
Seit dem Release 2018 gibt es regelmäßige Erweiterungen der großartigen Musik-Bibliothek. Diese kommen in Form von Music Packs zum Teil kostenlos, zum Teil aber auch als kostenpflichtige Erweiterung. Erste werden dem Spiel automatisch per Update hinzugefügt, die anderen Pack erhaltet ihr zum Kaufen im jeweiligen Store.
Wir haben euch hier einmal die gesamte Beat Saber Tracklist aufgeführt.
Welches sind eure Lieblingssongs?
---
Kostenlose DLC-Soundtracks
Original Soundtrack Vol. 1
Veröffentlichungsdatum: 1. Mai 2018
Jaroslav Beck – $100 Bills
Jaroslav Beck – Balearic Pumping
Jaroslav Beck – Beat Saber
Jaroslav Beck – Breezer
Jaroslav Beck – Commercial Pumping
Jaroslav Beck, Kings & Folk, Sqeepo – Country Rounds (Sqeepo Remix)
Jaroslav Beck, Summer Haze – Escape (ft. Summer Haze)
Jaroslav Beck, Crispin, Backchat – Legend (ft. Backchat)
Jaroslav Beck – Lvl Insane
Jaroslav Beck, Tiny C – Turn Me On (ft. Tiny C)
Jetzt anhören: Original Soundtrack Vol. 1
Original Soundtrack Vol. 2
Veröffentlichungsdatum: 21. November 2018
Sedliv – Be There For You (ft. Kinnie Lane)
Mord Fustang – Elixia
Megaphonix – I Need You
Boom Kitty – Rum n' Bass
Jaroslav Beck – Unlimited Power (ft. Frank Bentley)
Jetzt anhören: Original Soundtrack Vol. 2
Original Soundtrack Vol. 3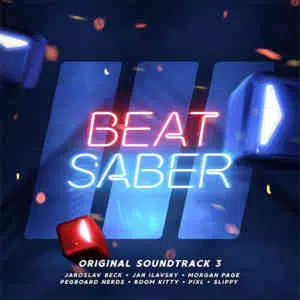 Veröffentlichungsdatum: 29. August 2019
Jaroslav Beck & Jan Ilavsky – Origins (ft. Mutrix)
Morgan Page – Reason for Living
Pegboard Nerds – Give A Little Love
Pixl – Full Charge
Slippy – Immortal
Boom Kitty – Burning Sands
Jetzt anhören: Original Soundtrack Vol. 3
Original Soundtrack Vol. 4
Veröffentlichungsdatum: 18. März 2021
Jaroslav Beck, – Into The Dream (ft. Jakub Tica)
Boom Kitty – It Takes Me (ft. Waylon Reavis)
Jaroslav Beck – LUDICROUS+
Camellia – Spin Eternally
Mehr dazu hier: Soundtrack Vol. 4
Extras
Jaroslav Beck – FitBeat (9. April 2020)
Noisestorm – Crab Rave (1. April 2019)
K/DA – POP/STARS (21. Dezember 2018)
KNOWER, David Binney – One Hope (ft. David Binney) (14. Dezember 2018)
Virtual Self – Angel Voices (19. Juli 2018)
Camellia
Veröffentlichungsdatum: 29. Januar 2020
Camellia – EXiT This Earth's Atomosphere
Camellia – GHOST
Camellia – Light It Up
Veröffentlichungsdatum: 25. Juli 2019
Camellia – Crystallized
Camellia – Cycle Hit
Camellia – WHAT THE CAT!?
---
Kostenpflichtige DLC-Soundtracks
Monstercat Vol. 1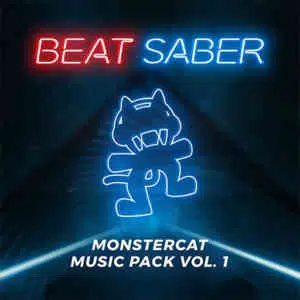 Veröffentlichungsdatum: 14. März 2019
Aero Chord – Boundless
Pegboard Nerds – Emoji VIP
Tokyo Machine – EPIC
Muzzy – Feeling Stronger (ft. Charlotte Colley)
RIOT – Overkill
Rogue – Rattlesnake
Stonebank – Stronger (ft. Emel)
Kayzo – This Time
Tristam – Till It's Over
Feint – We Won't Be Alone (ft. Laura Brehm)
Imagine Dragons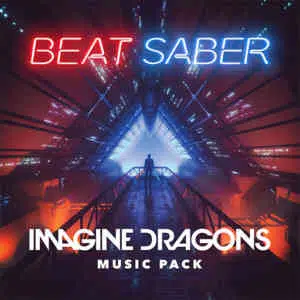 Veröffentlichungsdatum: 10. Juni 2019
Imagine Dragons – Bad Liar
Imagine Dragons – Believer
Imagine Dragons – Digital
Imagine Dragons – It's Time
Imagine Dragons – Machine
Imagine Dragons – Natural
Imagine Dragons – Radioactive
Imagine Dragons – Thunder
Imagine Dragons – Warriors
Imagine Dragons – Whatever It Takes
Panic! at the Disco
Veröffentlichungsdatum: 4. Oktober 2019
Panic! at the Disco – The Greatest Show
Panic! at the Disco – Victorious
Panic! at the Disco – Emperor's New Clothes
Panic! at the Disco – High Hopes
Monstercat X Rocket League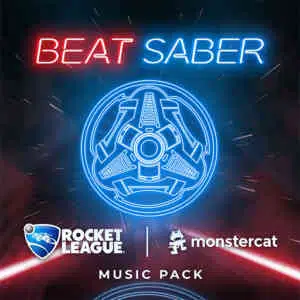 Veröffentlichungsdatum: 7. November 2019
Tokyo Machine – Play
Stephen Walking – Glide
Slushii – Luv U Need U
Tokyo Machine – Rock It
Dion Timmer – Shiawase
Slushii x Dion Timmer – Test Me
Mehr dazu hier: Monstercat X Rocket League
Green Day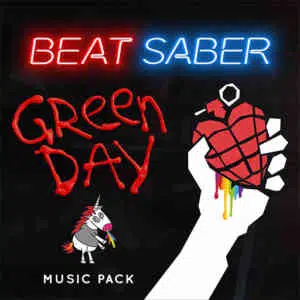 Veröffentlichungsdatum: 13. Dezember 2019
Green Day – American Idiot
Green Day – Father of All…
Green Day – Boulevard of Broken Dreams
Green Day – Holiday
Green Day – Fire, Ready, Aim
Green Day – Minority
Timbaland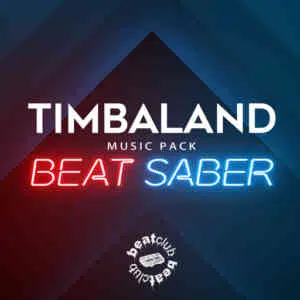 Veröffentlichungsdatum: 26. März 2020
Sid Tipton, Timbaland – Has a Meaning
Kaydence, Timbaland – Dumb Thingz
Wavezswavesz – While We're Young
Nash Overstreet, Karra & Common Strangers – What I Like
Bruno Martini, Timbaland – Famous (ft. Jake Davis)
Linkin Park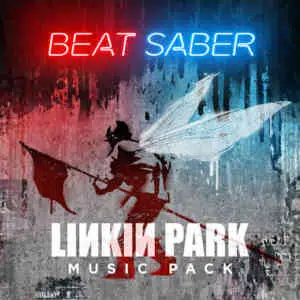 Veröffentlichungsdatum: 17. August 2020
Linkin Park – Bleed It Out
Linkin Park – Breaking the Habit
Linkin Park – Faint
Linkin Park – Given Up
Linkin Park – In the End
Linkin Park – New Divide
Linkin Park – Numb
Linkin Park – One Step Closer
Linkin Park – Papercut
Linkin Park – Somewhere I Belong
Linkin Park – What I've Done
BTS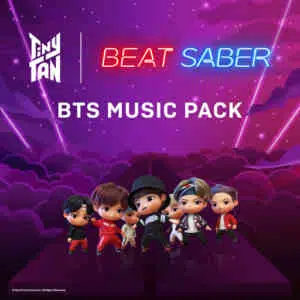 Veröffentlichungsdatum: 12. November 2020
BTS – Blood Sweat & Tears
BTS – Boy With Luv (Feat. Halsey)
BTS – Burning Up (FIRE)
BTS – Dionysus
BTS – DNA
BTS – Dope
BTS – Dynamite
BTS – FAKE LOVE
BTS – IDOL
BTS – MIC Drop (Steve Aoki Remix)
BTS – Not Today
BTS – UGH!
Beat Saber: Interscope Mixtape
Veröffentlichungsdatum: 27. Mai 2021
OneRepublic – Counting Stars
Kendrick Lamar – DNA.
The Pussycat Dolls – Don't Cha
LMFAO ft. Lauren Bennett, GoonRock – Party Rock Anthem
Limp Bizkit – Rollin' (Air Raid Vehicle)
Maroon 5 – Sugar
Gwen Stefani – The Sweet Escape ft. Akon
Skrillex Music Pack
Veröffentlichungsdatum: 31. August 2021
Bangarang (feat. Sirah) von Skrillex
First of the Year (Equinox) von Skrillex
The Devil's Den von Skrillex & Wolfgang Gartner
Scary Monsters and Nice Sprites von Skrillex
Ragga Bomb (feat. Ragga Twins) von Skrillex
Rock 'n' Roll (Will Take You to the Mountain) von Skrillex
Don't Go von Skrillex, Justin Bieber & Don Toliver
Butterflies von Skrillex, Starrah & Four Tet
Billie Eilish Music Pack
Veröffentlichungsdatum: 21. September 2021
all the good girls go to hell
bad guy
bellyache
bury a friend
Happier Than Ever
I Didn't Change My Number
NDA
Oxytocin
Therefore I Am
you should see me in a crown
Das Music Pack wird präsentiert von Darkroom/Interscope Records.
Mehr zum Billie Eilish Music Pack
Lady Gaga Music Pack
Veröffentlichungsdatum: 10. Dezember 2021
Alejandro
Bad Romance
Born This Way
Just Dance feat. Colby O'Donic
Paparazzi
Poker Face
Rain On Me feat. Ariana Grande
Stupid Love
Telephone feat. Beyoncé
The Edge Of Glory
Mehr zum Lady Gaga Music Pack
Fall Out Boy Music Pack
Veröffentlichungsdatum: 31. März 2022
Centuries
Dance, Dance
I Don't Care
Immortals
Irresistible
My Songs Know What You Did In The Dark (Light Em Up)
This Ain't A Scene, It's An Arms Race
Thnks fr th Mmrs
Mehr zum Fall Out Boy Music Pack
Electronic Mixtape Music Pack
Veröffentlichungsdatum: 05. Mai 2022
Marshmello – Alone
Martin Garrix – Animals
Bomfunk MC's – Freestyler
deadmau5 – Ghosts 'n' Stuff (feat. Rob Swire)
Madeon – Icarus
Darude – Sandstorm
Zedd – Stay The Night (feat. Hayley Williams)
Fatboy Slim – The Rockafeller Skank
Rudimental – Waiting All Night (feat. Ella Eyre)
Pendulum – Witchcraft
Mehr zum Electronic Mixtape Music Pack
---
Ihr wollt ein noch intensiveres Beat Saber-Erlebnis? Dann solltet ihr euch mal die Woojer Vest anschauen. Damit fühlt ihr jeden Beat und bekommt das ultimative Musik-Feeling:
---
Weitere VR-News findet ihr hier:
https://www.gaming-grounds.de/vr-gaming/